Popular cities in Switzerland
1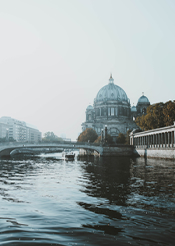 About Switzerland
Switzerland is a landlocked country in Central Europe with its capital in Berne. The peak travel time to see Switzerland is during the winter - when the country's slopes are packed with skiers, snowboarders who want to bask in the snow, and summer months, when there's excellent temperature and some of the best and biggest festivals in Europe are celebrated. The German, French, Italian and Romansh make up the 4 ethnic groups and the religion practiced are Christianity and Islam. Some of its hearty traditional foods you should try out are potato dish, cheese fondue, roasted flour soup and macaroni. The official languages are German, French, Italian, Lombard and Romansh.
There are 3 airlines which offer internal flights around Switzerland. For public transport, your best choice is using the trains, taxis, buses and the various mountain transport systems. You can also opt for the boats or bike rentals. Switzerland also happens to be one of the safest countries in Europe; however crowded tourist areas tend to attract quite a few pickpockets.
This popular tourist destination which is home to snow-capped peaks, mountainous landscapes, vast lakes and endless snow sports, celebrates a lot of fascinating festivals and events. You can attend the Montreux Jazz Festival, Grindelwald World Snow Festival, Zurich Festival, Fete de L'Escalade and the International Film Festival in Geneva.
Switzerland is home to a wealth of must-see places of attractions for visitors to discover. Some of these fascinating places of interest include:
Matterhorn: known as the world's most photographed mountain. The more adventurous travelers can climb the mountain or ski down its top-class slopes.

Chateau Chillon: built on a tiny island in Lake Geneva, this is the most beautiful castle in Switzerland and it offers stunning view of the surrounding Alps.

Lavaux Vineyards: this is the longest vineyard in Switzerland and you can take leisurely hikes along the vineyard trail or stop by to taste some of the local produce.

Lake Geneva: one of the largest lakes in Western Europe, Lake Geneva has a lot to keep visitors entertained. You can take in views of the Alps reflecting of the lake's calm water and you can indulge in some water sports during the summer.
There are over 10,000 hotels and apartments to stay in Switzerland, so you will be spoiled for choice especially when in Berne.
For Swisses looking to travel out of the country. You can check out the list of destinations, how to Get Switzerland visa to those countries, Embassies in Switzerland and Visa Free Countries for Swiss passport holders
Common Questions Travellers Ask About Switzerland
What is the best way of getting around the country?
Trains are an easier and more convenient option for getting around the country.
---
Is Switzerland safe for female solo travel?
Switzerland is safe for females travelling alone. The young Swiss tend to be open with their affections in public, especially in the wee hours of the clubs and bars. You can use the international language of brush-offs and walking enough to deal with this.
---
Is the tap water safe to drink?
The water is safe to drink everywhere, from tap water to even the public fountains, except where marked otherwise.
---
What gifts can you buy in Switzerland?
The gifts you can buy while in Switzerland are cheese, chocolate and watches.
---