Popular cities in Hungary
1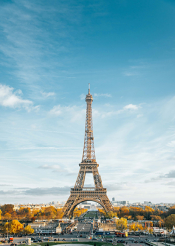 1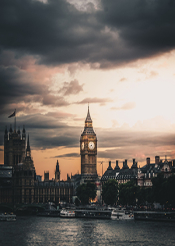 1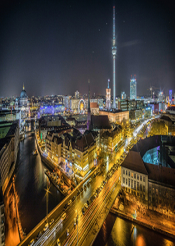 About Hungary
Hungary is one of the 15 most popular tourist destinations in the world, with its capital city in Budapest, which is also considered as one of the most beautiful in the world. It has four distinct seasons, the summer, spring, fall and winter. The peak travel time to visit Hungary is during the summer when the weather is pleasant and sunny. The Hungarian people are an ethnically diverse people, with the Hungarians being the largest ethnic groups and the minorities split between the Germans, Slovaks, and Croats. The people are predominately Christians while the official language spoken here is Hungarian. Hungarians are proud of their local cuisine and its most popular foods are goulash, fish soup, roast goose leg and rice.
There are 2 international airports in Hungary which offer scheduled flights, however there are presently no regular domestic flights around the country. For getting around the cities, there are buses, trains, car rentals, boats, taxis and metro available. Hungary is generally a safe country for travelers to visit. It is advised to be cautious at night and of petty criminals.
Hungary is a place of cultural experiences and you can explore the country's culture through its exhilarating festivals. Some of its festivals you can attend are: Balaton Festival, Ozora Festival, Summerfest International Folklore Festival, Budapest Festival of Folk Arts and Paprika Festival.
With a mix of natural, historical and cultural attractions to visit, tourists are sure to find a lot of fascinating places of interest to see and explore. Some of these attractions include:
· Buda Hills: its extensive networks of trails are perfect for walking or biking, you can also ride the Budapest Chairlift to get in some of the finest view of the city.
· Aggtelek National Park and Caves: this is one of the largest and most impressive stalactite caves in Europe. Its network of well marked trails is ideal for walking or hiking, you can also take guided cave, ecology, zoology or botanical tours to explore the natural and cultural environment.
· Lake Balaton: this is the largest lake in Central Europe; you can indulge in swimming, fishing and sailing on the lake or just enjoy the summer sun by its shores, while you are here.
· Eger Wine Region: you will find large varieties of vineyards and wine cellars here and you can enjoy the traditional foods, dancing and tasting the wines.
There are over 10,000 hotels and apartments to stay in Hungary, so you will be spoiled for choice especially when in Budapest.
For Hungarians looking to travel out of the country. You can check out the list of destinations, how to Get Hungary visa to those countries, Embassies in Hungary and Visa Free Countries for Hungarian passport holders
Common Questions Travellers Ask About Hungary
WHAT CURRENCY IS USED HERE?
The official currency used here is the Forint.

---
IS ENGLISH SPOKEN HERE?
You will find English widely spoken by the young people and teenagers here.
---
IS THE TAP WATER SAFE TO DRINK?
The tap water is generally safe to drink, however you can carry along a bottled water to be cautious.
---
IS HUNGARY SAFE FOR FEMALE SOLO TRAVEL?
Hungary is a safe travel destination for solo female travelers, it is recommended to not stay out late at night and be careful of pickpockets.
---
WHAT TRADITIONAL GIFTS CAN YOU BUY WHILE IN HUNGARY?
Traditional gifts you can get as souvenirs while you are here are; trinkets, cold smoked sausages, gundel set of cheese, wines and spices like paprika and Hungarian saffron.
---