Popular cities in Nepal
1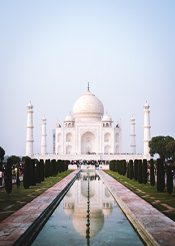 About Nepal
Bidhya Devi Bhandari.
They do not eat beef items. It is recommended that you don't ask for beef items anywhere and in any part of Nepal. Nepalese people find it offensive.
are in the country to provide comfort when you visit. In 2012, the country recorded about 598,204 visits. Nepal is a very exciting place to spend your holiday.
For Nepaleses looking to travel out of the country. You can check out the list of destinations, how to Get Nepal visa to those countries, Embassies in Nepal and Visa Free Countries for Nepalese passport holders
Common Questions Travellers Ask About Nepal
What are the People in Nepal Called?
---
What is the significance of the Nepal flag?
---
Do they eat meat in Nepal?
---
What is a fact about Nepal?
Is it safe to travel to Nepal?