Popular cities in Oman
1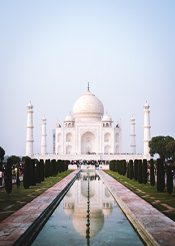 1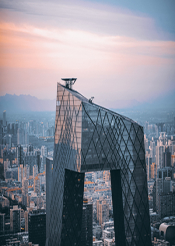 About Oman
Muscat is the capital of Oman, and also the Largest city in Oman. The best time to visit Oman is from October to April, and this is due to the mild and favourable weather within these months, and there are many festivals and events during this period.
Oman is said to have a subtropical, hot and dry climate with very little rainfall, the summers have very low rainfall and lasts from June to August, autumn starts in September and lasts till November, winter from December to February, and spring from March to May.
Culture in Oman is deeply rooted in Islam and has over the years developed its own subsect called Ibadhism, the geography of Oman also affects the culture, which in turn affects their religion, language, and food.
The cuisine of Oman is based on food like chicken, fish, and lamb, as well as the staple of rice, and this reflects their rich history of trading and commercial relationships with neighbouring countries.
There are 10 airports in Oman, and this makes movement easy and convenient, although it may be expensive it is very satisfying. Other transportation methods in Oman are car rentals, public transports like buses, taxis and bicycle rentals, and there is currently no train transportation in Oman. Oman is one of the safest countries in the world, but precautions should be taken in major cities as there are petty crimes like pick pickpocketing and theft.
Oman is home to many festivals and events that would brighten up your day, like the Muscat festival - held on the 18th of January, it is a month long festival that showcases the Omani culture and heritage through art forms and various activities; the Salalah Tourism Festival - This usually starts from Mid-June and lasts until late August, it is held during the 'Khareef' or monsoon season of Oman in the city of Salalah; Eid - which is regarded as on of the most important festivals in Oman, and is celebrated to mark of the ramadan in Islamic religion; Sultan Camel Race Cup - This is held from March 19 to March 22, it is one of the most popular festivals in Oman, and is held to encourage one of the oldest Arab sports, "camel racing".
Oman is home to many tourist attractions that would surely satisfy your taste for adventure, and some of these attractions includes:
Masirah Island - Located just off the coast of Oman, Masirah island is home to the Omani air base, and a very small town. There are beautiful beaches to go swimming or turtle watching.
Bahla - located Northern of Oman, just 40 km (25 miles) from Nizwa is the city of Bahla. It houses a fort that dates back to the 13th century. It is also a major tourist destination.
Jebel Akhdar - Found amongst the Al Hajar Mountains, Jebel Akhdar is known to be the highest point in Oman. It is a popular place for hiking and camping, and also for cultivation as opposed to the dessert below it.
Wahiba Sands - Desert dunes spread out across the centre of Oman to create the Wahiba sands. And it has served as a major tourist attraction as tourists engage in camel riding camping and discovering true, authentic and traditional Oman from the Bedu people that love there.
Muscat - This is the capital and the largest city in Oman, not to mention the most popular. It is home to forts, palaces, museums and markets.
There are over 500 hotels and accommodations in Oman, that will make you feel very satisfied and comfortable. Oman is known for horse breeding, as it has done through history.
For Omanis looking to travel out of the country. You can check out the list of destinations, how to Get Oman visa to those countries, Embassies in Oman and Visa Free Countries for Omani passport holders
Common Questions Travellers Ask About Oman
Do I need to rent a car?
Yes, for the best travel experience and to enjoy movement freely renting a car is advised for tourists.

---
What language is spoken in Oman?
Arabic is the official language spoken in Oman.
---
What currency is used locally in Oman?
The Omani rial is the currency used in Oman.
---
What is the major religion practised in Oman?
The Islamic religion is the most widely practised religion in Oman and this is a subsect called Ibrahim, but there are a few minority of Christianity.
---
Is it safe to drink the tap water?
Tap water in Oman is considered safe and clean, but to be on the safe side it is advised to stick to bottled water, just in case.
---