Popular cities in Singapore
1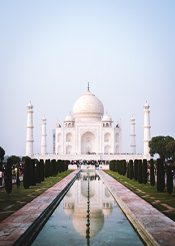 Facts about Singapore
English,Malay,Tamil,Chinese
For Singaporeans looking to travel out of the country. You can check out the list of destinations, how to Get Singapore visa to those countries, Embassies in Singapore and Visa Free Countries for Singaporean passport holders
Common Questions Travellers Ask About Singapore
Is Singapore in China?
No. Singapore is an independent nation. It is an island city-state country.

---
Is Singapore a country?
Yes. Singapore is a country, as well as a city.

---
Singapore dress code for tourists?
Since there is no distinct season in Singapore, lightweight clothes are okay. Dress modestly when visiting cultural places.

---
Is Singapore safe to travel alone?
Singapore is safe to travel alone. The Singaporean police are both effective and efficient in capturing criminals. Criminals also receive harsh punishment. Corruption is low in Singapore. Singaporeans are law abiding citizens.

---
What is the currency of Singapore?
Singapore dollar. Singapore doesn't accept US dollars. Some big stores may accept foreign currency and the currency can be easily changed at money changers located in most malls.

---