Popular cities in Slovenia
1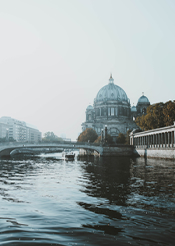 1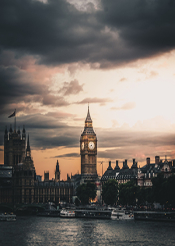 About Slovenia
Slovenia is a small country in Central Europe which has its capital and largest city in Ljubljana. Slovenia is an all year round travel destination. Summer is the ideal time to visit Slovenia, as it is when you can take full advantage of its lovely lakes, rivers, and Adriatic coastline. Autumn brings stunning foliage and moderate temperatures perfect for hiking. For avid skiers, winters are great for skiing on the mountains. Spring times are the quietest time of year to explore Slovenia's natural wonders and medieval castles. You will encounter three different climates while in Slovenia, different climates, the mountains have an Alpine climate, the coast is Mediterranean, and the north-east lowlands have a continental climate. Slovenes make up the major ethnic group, other ethnic groups include Croats, Serbs, Bosnians, Macedonians, Montenegrins and Albanians. Christianity is the religion predominantly practiced by the people while another percentage of the people practice the Islamic religion. It's popular foods are beef soups, noodles, porridge and dumplings. The official language of Slovenia is Slovene, which is spoken by a large majority of the population. Hungarian and Italian is also spoken by the locals.
Slovenia is a superb destination for cycling, with quiet roads, fabulous scenery and a well-established network of adventurous Alpine trails for mountain bikers.
Slovenia has one international airport which serves as the main entry point into the country. For getting around the cities of Slovenia, the intercity trains are in good conditions and convenient for transportation. You can use taxis, buses and car rentals too. Also, Slovenia is a great destination for cycling, with its quiet roads, spectacular scenery and a well- established network of adventurous Alpine trails for mountain bikers. Slovenia is a relatively safe travel destination with a low crime rate. It is advised that travelers be cautious in the evening and at night, especially in bigger towns.
Slovenia is an incredible country, home to stunning alpine forests, historic cities, emerald-green rivers and very hospitable people. It is also a great destination for festival lovers. Every year cities and towns all over Slovenia host exciting, unique, local and international festivals. Festivals you can attend include: the Lent Festival, Ana Desetnica International Street Theatre Festival, Ljubljana Festival, and Isola Cinema Festival.
Travelers to Slovenia would be impressed by its vibrant history, beautiful nature, and rich culture. Here are some of the fascinating attractions to discover when visiting Slovenia:
Postojna Cave : this is the most visited cave in Slovenia. Visitors can take a 90-minute guided tour through its caverns, halls, and passages that were carved by the Pivka River. Inside the cave, there are beautiful karst formations, some of which are millions of years old. There are also a year concert events set inside the cave, and as a part of Postojna Cave Christmas traditions, a nativity scene with live actors is set in December.
Lake Bled : also one of the most visited attractions in Slovenia. The beautiful views of the lake and the small island it surrounds brings thousands of visitors every year. On the island, you can walk up ninety-nine steps to reach the island's church. It is considered good luck to ring the church's bell when visiting the island.
Skocjan Caves : this system of underground caves has the highest cave hall in Europe. The caves are filled with impressive stalagmites and stalactites and are home to 15 species of bat.
Triglav National Park : which is named after the country's tallest mountain, is the only National Park in Slovenia. With beautiful views of the mountains, hills, lakes, rivers, and pastures, this park is a nature lover's paradise. Aside from hiking, Triglav National Park offers great activities such as kayaking, rafting, skydiving, and parasailing.
There are over 10,000 hotels and apartments to stay in Slovenia, so you will be spoiled for choice especially when in Ljubljana.
For Slovenes looking to travel out of the country. You can check out the list of destinations, how to Get Slovenia visa to those countries, Embassies in Slovenia and Visa Free Countries for Slovene passport holders
Common Questions Travellers Ask About Slovenia
Is English spoken in Slovenia?
A great deal of the population of Slovenia now speaks English, which is taught in many schools as the second language. You will find especially the young people speak fluent English.
---
Do Americans need a visa for Slovenia?
Americans can travel visa-free in the Schengen Zone (the borderless portion of mainland Europe, which includes Slovenia) for up to 90 days in any 180-day period. For stays longer than 90 days, you'll need a long-stay visa.
---
Is Slovenia a safe place to travel?
Slovenia is ranked as one of the safest countries in the world. Crime rates are extremely low and the police are reliable here.
---
What currency is used in Slovenia?
Slovenia's official currency is the Euro and you'll find that most places take credit cards too. However, it's always advisable to carry a little cash around for markets, street vendors, or small purchases.
---
What can you wear while in Slovenia?
If you're visiting in the winter, it's better to carry along a good coat and plenty of cold-weather gear, especially if you plan to visit the mountains and do some skiing in the Julian Alps. During the fall or spring, pack a good raincoat and wear layers. In the summer, dress for heat and bring your bathing suit and remember to get plenty of sunscreen too.
---