Popular cities in Taiwan
1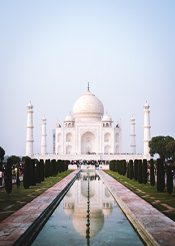 1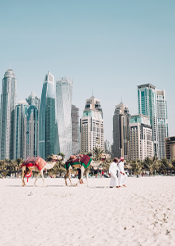 About Taiwan
Taiwan is an island nation and its capital city is in Taipei. Taiwan has a tropical monsoon climate with heavy rainfall, warm temperature and snowfall during the winter with hot and humid conditions in summer. The best time to visit this island is in spring, when the temperature is much nicer, and a great time to see the cherry and plum blossoms, go hiking and visit the parks. The ethnic groups in Taiwan are split among the Taiwanese, mainland Chinese and indigenous people. The people are a mix of Buddhist, Confucian, Taoist and Christians. The Taiwanese foods are influenced by the cuisines of mainland Chinese, some of the popular local dishes are: beef noodles, oyster omelet, Taiwanese porridge, tofu and Taiwanese sausage. Mandarin is the official language here but you will often hear the locals speaking Hakka, and Taiwanese Minnan,
Travelling by air is the easiest and most common way of seeing the island. For public transport, you can use the buses, trains or taxis. Taiwan is very safe for tourists, even for women at night. However, exercise caution in crowded areas like the night markets or festivals because of pick pockets.
There are quite a number of interesting festivals and events happening in Taiwan to keep any visitors entertained while they are exploring the country. There's the Dragon Boat Festival, one of the island's many Dragon Boat race events and also where you can enjoy the traditional treat of rice dumplings. The locals also celebrate the Moon Festival and Double Ten Day. The Taipei 101 is the most popular event in Taiwan which features firework displays and performances in Taichung and Kaohsiung. Other festivals you can attend are the Mazu International Festival, International Puppet Arts Festival and Taiwan International Balloon Festival.
Visitors to Taiwan are spoiled for choice when it comes to must see attractions and places of incredible natural beauty to visit on the island. Here are some of the fascinating places of interest you should see:
National Palace Museum: home to one of the largest collections of Chinese imperial artifacts. The museum offers visitors a look and general feel into the past of imperial China.

Yushan National Park: one of the most beautiful national parks in Taiwan. This park is home to the country's tallest mountain along with several other picturesque peaks.

Chimei Museum: this private museum has a large collection of Western art, musical instruments and weapons. Its European architectural style makes it one of a kind in Taiwan.

Liberty Square: you can discover the historical heritage of Taiwan here. You will find important historical buildings like the Chiang Kai-Shek Memorial Hall, Taiwan's National Concert Hall and Theatre here.
There are over 10,000 hotels and apartments to stay in Taiwan, so you will be spoiled for choice especially when in Taipei.
For Taiwaneses looking to travel out of the country. You can check out the list of destinations, how to Get Taiwan visa to those countries, Embassies in Taiwan and Visa Free Countries for Taiwanese passport holders
Common Questions Travellers Ask About Taiwan
What currency is used here?
New Taiwan dollar is the official currency used in Taiwan.
---
Is Taiwan safe for female solo travelers?
Taiwan is safe for female solo travelers to see but it is advised that women should be cautious when taking taxis alone late at night.
---
Is the tap water safe to drink?
Do not drink the tap without boiling and purifying it first.
---
What is the best way of getting around Taiwan?
Using the trains is the best way to get around the cities of Taiwan.
---
Is English spoken in Taiwan?
You will often find the young people or students able to understand and speak English.
---