Popular cities in Honduras
1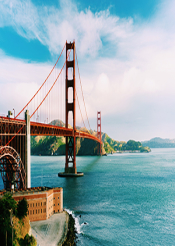 1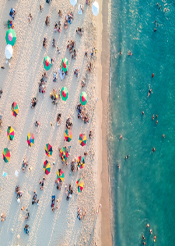 About Honduras
Honduras is the second biggest and second most populous country in Central America. It has its capital in the city of Tegucigalpa. Honduras has two climate seasons, the wet and dry season. While Honduras is considered a year round travel destination, the peak travel time is usually during the dry season months between December and April. The Mestizos make up for more than 90% of the population in this country, with the minorities settled in the Amerindian and Afro Honduran ethnic groups. The people are majorly Christians and the official language spoken here is Spanish, a smaller population of the people speaks English too. Its most popular foods include rice, tacos, beans, seafood soup and roast pork.
Honduras has 3 international airports which offer flights in and out the country. For getting around the cities, there are buses, taxis, boats, car rentals and trains available as a public means of transportation. Honduras is a relatively safe travel destination for tourists. It is advisable to not be cautious when in deserted areas and don't stay out late at night.
There are tons of colorful festivals and events celebrated in Honduras all year round, which are expressive of the people's culture, some of them are, the Sun Jam in Utila, which is a DJ-driven beach party on a desert island, La Ceiba Carnival featuring parades, costumes, music and celebrations in the streets. There's the Semana Santa Festival and the Feria Juniana Festival filled with dancing, firework shows, live musical performances and exhibitions.
Fascinating places of attractions for any tourist to visit, while exploring the country are:
· Punta Sai National Park: this stunning park is filled with beaches, mangroves and rain forest. You can take a look at the jaguars and howler monkeys living here.
· The Bay Islands: you will find the world's second largest coral reef here, it is also a great place to spot Whale Sharks or delve into scuba diving, swimming, hiking, snorkelling or kayaking.
· Lake Yojoa: this is the biggest lake in Honduras which is also famous for its various road side restaurants selling fried fish. The delicious fish and the great view of the lake makes it a must visit.
· Rio Platano Biosphere Reserve: this is the largest tropical rainforest in Central America.
· Celaque National Park: this cloud forest is perfect for hiking and has the highest mountain peak in Honduras.
There are over 10,000 hotels and apartments to stay in Honduras, so you will be spoiled for choice especially when in Tegucigalpa.
For Hondurans looking to travel out of the country. You can check out the list of destinations, how to Get Honduras visa to those countries, Embassies in Honduras and Visa Free Countries for Honduran passport holders
Common Questions Travellers Ask About Honduras
WHAT CURRENCY IS USED HERE?
Lempira is the official currency used here but the US dollar acts as a second currency.

---
WHAT'S THE NIGHTLIFE LIKE HERE?
San Pedro Sula has some of the best and vibrant nightlife in Honduras, it's a great place to go out for a drink, dance the night away and catch up on the most recent movies.
---
IS THE TAP WATER SAFE TO DRINK?
The tap water isn't safe to drink, it is recommended to carry bottled water, and however purified water is used in the big city hotels and restaurants.
---
WHAT TRADITIONAL GIFTS CAN YOU BUY IN HONDURAS?
Traditional gifts like its Lenca ceramics, cotton socks, hand woven fabrics and leather products are famous in Honduras.
---
IS ENGLISH SPOKEN HERE?
English is usually spoken in the biggest towns or the Bay Islands.
---