Popular cities in Philippines
1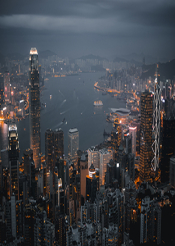 1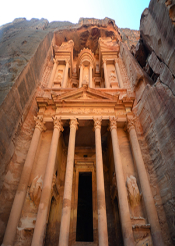 About Philippines
Manila is the capital of Philippines, it is also the most densely populated city in the world. The best time to visit the Philippines is usually during the cooler months of December to February.
There are five types of climates in the Philippines, tropical rainforest, tropical savanna, tropical monsoon, humid subtropical, and oceanic and they are characterised by temperature, oppressive humidity and plenty of rainfall. There are two seasons namely; rainy season which starts from June to early October; and dry season from late October to May.
The culture of the Philippines is a mix of traditional Filipino and Spanish Catholic traditions, with influences from America and other parts of Asia.
The Philippines are mainly Christians, with more than 86 percent of the population as Roman Catholics, the remaining minority belong to various nationalized Christian cults and protestant denominations.
Philippine cuisine is influenced by various societies including Spanish colonizers and the friars, India, China.
Filipino along with English is the official language in Philippines, but other languages are also common like Tamil, Spanish, Hokkien, Mandarin, Korean, Japanese, Arabic, Punjabi.
There are over 70 airports in the Philippines, and this make air transportation a good choice of getting around in the country, they are cheap and usually very comfortable and fast. Other transportation methods available in Philippines includes: boat or ferry trips to the islands, train railway transportation, tricycle transportation is advised in rural areas, car rentals, taxis and buses are also available.
Like many other countries, Philippines has places that are very safe and others that are dangerous for tourists, places like Marawi, Jolo province and Basilan province are known to be unsafe and generally dangerous for visitors, while other places like Davao City, Coron, Palawan, and Dumaguete City are known to be safe for tourists.
Philippines is home to several festivals that occur in almost every month of the year, and these festivals are rooted in religious and cultural backgrounds or both. Some of the major celebrations includes; Ati-Atihan Festival - held on the the 3rd week of January, it is known to be one of the oldest religious celebrations in the country. It features face-painted celebrants, indigenous costumes and weapons, tribal dances, and loud drum beats; Dinagyang Festival - held on the 4th week of January in the Iloilo City, it features tribes representing different barangays and high schools perform in one very competitive street dancing contest; Panagbenga Festival - held in February, the word "Panagbenga" is translated from the Kankanaey term that means "season of blooming." It features flower carts, street dancing, and outdoor cafes; Aliwan Fiesta - it is held on the last weekend of April in Milina the capital of Philippines, and features performances from tribes representing festivals in their respective provinces all competing to grab the million-peso grand prize.
There are over 500 attractions and places of interest in Philippines, some of these are:
Cebu - This is located central of the Philippines and due to this strategic fact it is an ideal base to explore the country. The city offers many attractions like the, centuries-old Spanish-colonial churches, and historical sites. It also has beautiful beaches and waterfalls.
Bohol - The beautiful city of Bohol offers beaches, heritage sites, natural attractions, and is convenient accessibility.
Dumaguete & Negros Oriental - This is another frequented place in Philippines, as it offers various waterfalls, lakes, and mountain resorts of high classes standards.
Apo Island - This is one of the most visited islands in the Philippines, and it is a marine sanctuary with sprawling coral gardens and sea turtles and is a major attractions for tourists.
Cordillera Region - This region is filled with cool highlands and rich mountain, it features spectacular viewpoints, waterfalls, summit treks, and of course, the famous rice terraces. It is a perfect spot for hikers.
There are over 5000 hotels and accommodations in Philippines that is satisfactory to your taste for class and elegance. The Philippines are named after King Philip II of Spain.

For Filipinos looking to travel out of the country. You can check out the list of destinations, how to Get Philippines visa to those countries, Embassies in Philippines and Visa Free Countries for Filipino passport holders
Common Questions Travellers Ask About Philippines
Where can I exchange my money into Philippine peso?
In the Philippines, you will see a lot of money changers not only in Manila but also in provinces.
---
Can A Foreigner Own A Firearm In the Philippines?
No, a foreigner cannot legally own a firearm of any sort in the Philippines.
---
Can A Foreigner Work In The Philippines On A Tourist Visa?
The Answer is No, but this does not mean that you cannot own a business, manage it, and invest in the Philippines. It just means you cannot work.
---
What currency is used in Philippines?
The Philippine peso is the currency used in Philippines.
---